we believe that animal wellbeing is indivisibly linked to human wellbeing.
At Kirkpatrick Foundation, we believe that by minimizing animal suffering and elevating the standards of care, treatment, and welfare for all Oklahoma animals, the condition of all Oklahoma citizens will be greatly improved. Two of our six key elements include the triennial ANIMAL Conference (first held in 2015 and upcoming in October 21-23, 2018) and The Oklahoma Animal Study, documenting the welfare status of Oklahoma animal.
Historically, Oklahoma has been a leader in many ways, from energy development and weather technology to the creative arts. The state is now poised to address one of the most pivotal topics of our time: animal welfare and protection, from the proliferation of puppy mills to industrial livestock production. For several decades, Kirkpatrick Foundation has responded to this pressing need with a commitment to assist through the advancement of knowledge and collaboration.
In July 2012, we increased our investment with the debut of a twenty-year initiative, Safe & Humane; our goal is to make Oklahoma the safest and most humane place to be an animal by the year 2032. As we endeavor to reach this status, our approach is to convene, honor, promote, fund, and research efforts to improve the lives of Oklahoma animals and the people who care for them. Because human and animal welfare is inextricably linked and because Oklahoma communities view themselves as rooted in proud traditions of cooperation and commitment—and moral and ethical standards—we hope governments, businesses, organizations, and individuals will see the merits of this approach to improved quality of life.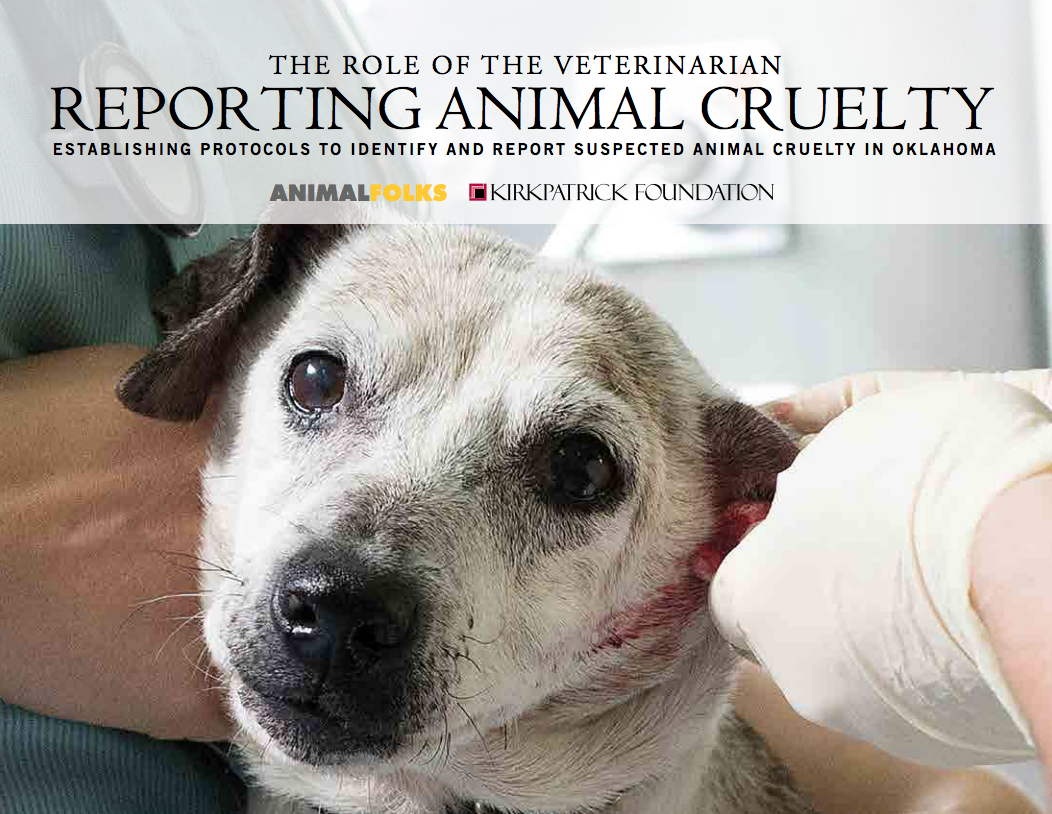 READ THE REPORT ON ANIMAL CRUELTY IN OKLAHOMA